Securities lending is crucial in facilitating market liquidity and flexible financing, playing a vital role in the smooth functioning of financial markets. Meanwhile, digital assets could transform liquidity management and revolutionize today's securities lending market. Given the potential for such developments in the securities lending market, it is important to ensure that the existing framework for securities lending is sufficiently flexible and able to cater for those developments when they arise.
The paper entitled 'Preparing the Global Master Securities Lending Agreement (GMSLA) for an Evolving Digital Asset Landscape', commissioned by ISLA and in association with Ashurst, is focused on digital assets and discusses how these assets could transform liquidity management and revolutionise the global securities finance industry.
Within the paper the issues that arise in the context of digital assets are broadly broken down into three main categories: legal, commercial, and documentation issues.
The paper presents a fundamental first step in analysing and identifying  the key considerations and potential issues that may arise.
We propose a path forward towards the use of the GMSLA in documenting transactions involving digital assets.
Download the paper today.
To find out more, visit our Legal Services page.
21 November 2022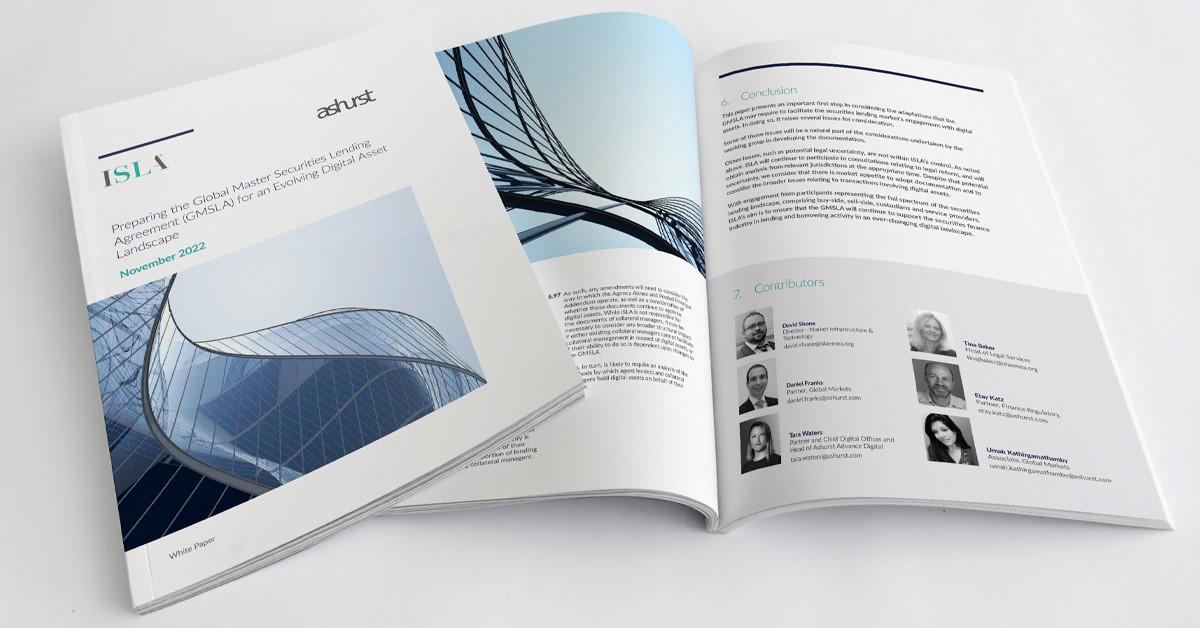 E-mail
Download Paper
Subscribe to our news