The white paper titled 'Framing securities lending for the sustainability era' produced jointly by ISLA and Allen & Overy looks at the role of lending in the transition to a sustainable economy and how ISLA is supporting that process.
The paper is available to download in both English and French.
To find out more, please visit our Sustainability page.
18 March 2021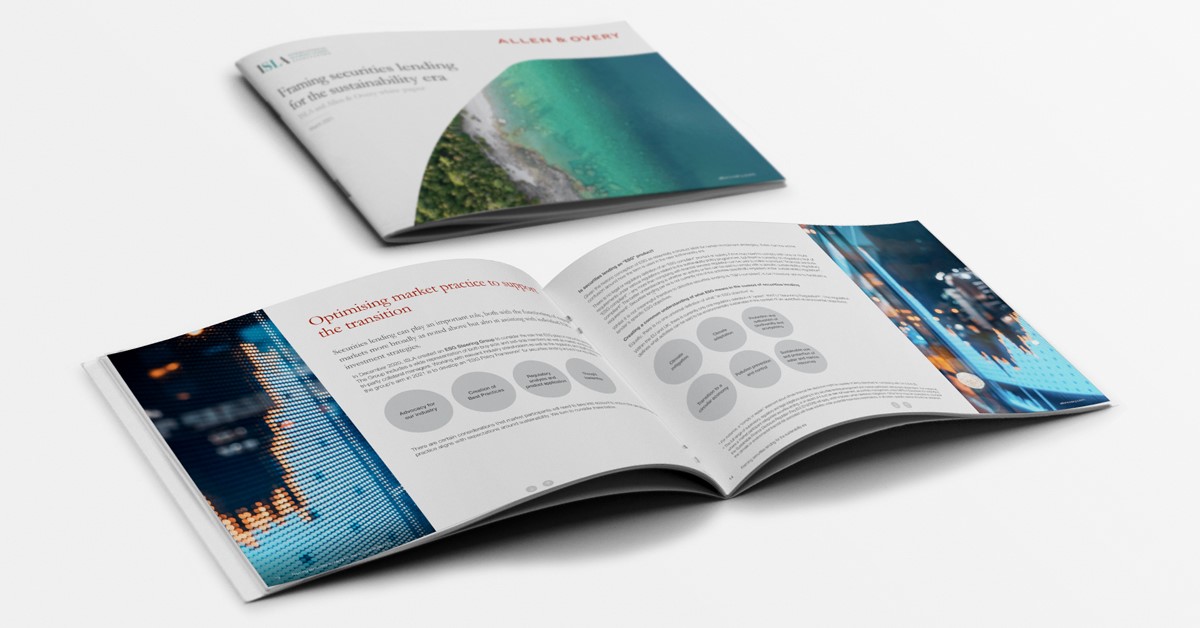 E-mail
Download Paper
Subscribe to our news