The previously well received white paper titled, 'Framing securities lending for the sustainability era' is now available to download in both English and French.
Produced jointly by ISLA and Allen & Overy, the paper looks at the role of lending in the transition to a sustainable economy and how ISLA is supporting that process.
To find out more, visit our Sustainability page.
20 October 2021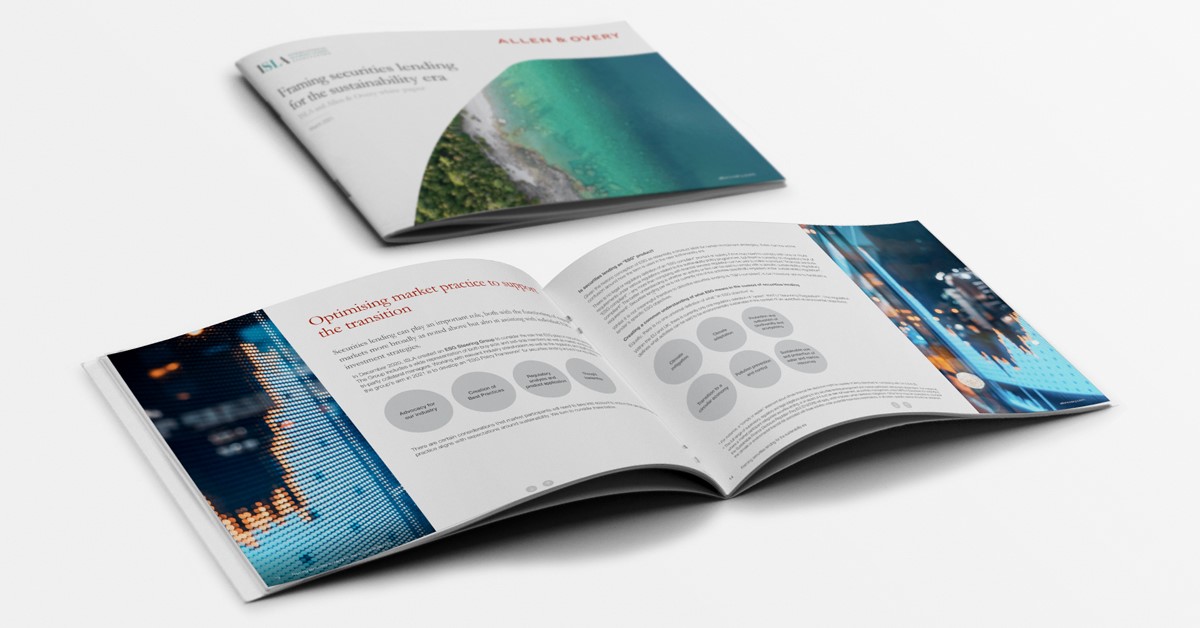 E-mail
Download Paper
Subscribe to our news