LONDON, Thursday 27 February – Following on from the earlier communication in December 2019, the International Securities Lending Association (ISLA) is pleased to release further details of the ISLA Council for Sustainable Finance (ICSF).
ICSF will introduce wide-ranging solutions for sustainable securities lending through the launch of its Principles for Sustainable Securities Lending (PSSL). PSSL is a new voluntary sustainable finance mechanism for securities lending that has been developed by a high-level working group which convened in September 2018, following Dr Radek Stech's proposals at the IMN's 25th Annual Beneficial Owners' International Securities Finance & Collateral Management Conference. This high-level working group, chaired by Dr Stech, comprises six prominent beneficial owner institutions (Aberdeen Standard Investments; Aviva Investors; BlackRock; KBC Asset Management NV; NN Investment Partners; and PGGM) and four partner organisations (ESRC funded Sustainable Finance – Law – Stakeholders (SFLS) Network of Exeter Law School; the World Pensions Council (WPC); Financial Decisions, LLC; and Pan Asia Securities Lending Association (PASLA)).
The primary objective of ICSF is to trigger a series of changes throughout the industry, so as to shift the broader securities lending market onto a sustainable pathway. This objective is undoubtedly ambitious, but it is a necessary step if we are to ensure responsible working practices and reliable growth.
Radek Stech, ICSF Chair said, "I am convinced that the Council's work will increase global confidence in sustainable securities lending." He also emphasised that there will be further announcements on how ICSF is going to progress through its initial implementation stages, with the view to reaching maturity in the next few years so as to achieve the groups ambitious vision.
According to Andrew Dyson, CEO, ISLA, "We are delighted with the formation of the ICSF, which to my mind, complements and supports the ongoing advocacy and best practice efforts of the Association in the context of ESG and securities lending".
Full details of the ICSF Council Executive member representatives, as well as links to the vision, mission, outcomes and governance framework can be found on the ISLA Council for Sustainable Finance page
Visit the Principles for Sustainable Securities Lending (PSSL) page within Regulation & Policy for further information on the Principles as well as further outputs from the group.
As part of the ICSF's official launch, we will be holding a roundtable event in Brussels over the coming months, inviting representatives from across the institutional investor community, regulators and policy makers, press, think tanks, and other international organisations to understand the groups broader strategy and objectives.
We would like to invite all stakeholders to participate in an initial survey, the answers from which will form part of the agenda during the discussions at the Brussels event.
For general press enquiries, please contact Sejal Amin (press@islaemea.org).
-END-
About ISLA
International Securities Lending Association (ISLA) is a leading industry association, representing the common interests of securities lending and financing market participants across Europe, Middle East and Africa. Its geographically diverse membership of over 160 firms, includes institutional investors, asset managers, custodial banks, prime brokers and service providers. Working closely with the global industry as well as regulators and policymakers, ISLA advocates the importance of securities lending to the broader financial services industry. ISLA supports the development of a safe and efficient framework for the industry, by playing a pivotal role in promoting market best practice, amongst other things. ISLA sponsors the Global Market Securities Lending Agreement (GMSLA) and the annual enforceability review in over 20 jurisdictions globally. Through member working groups, industry guidance, consultations and first-class events and education, ISLA helps to steer the direction of the industry and is one of its most influential voices on the European and global stage.
27 February 2020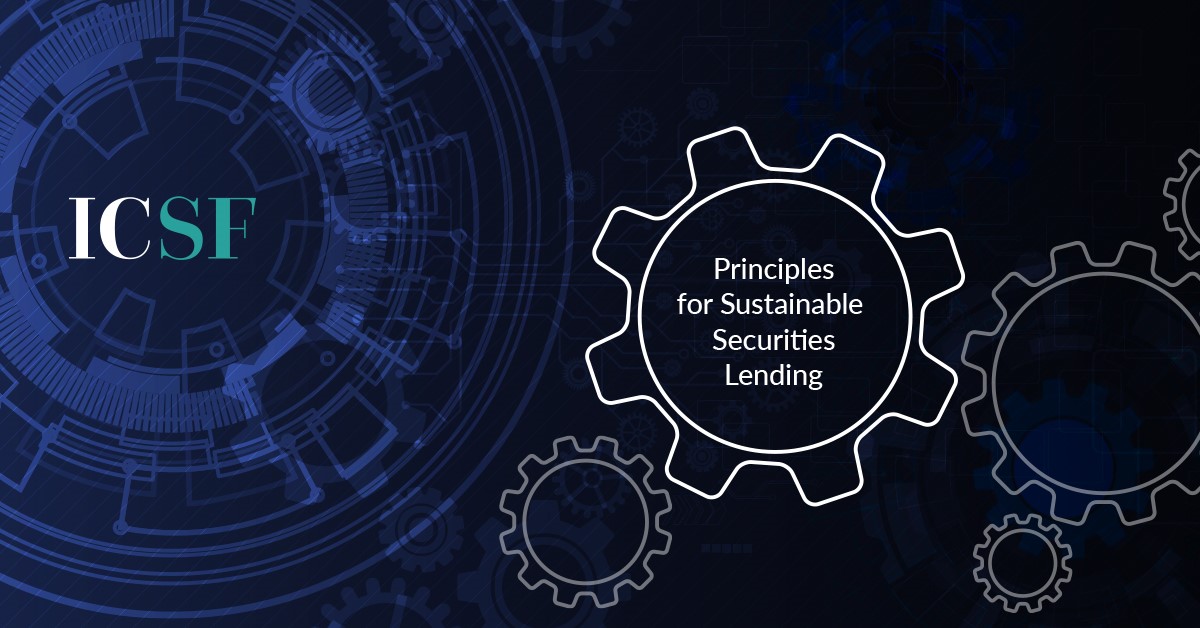 E-mail
Subscribe to our news