On 2 December 2021, ISLA and PASLA announced that they will enter into a legal services arrangement in relation to the development of the Global Master Securities Lending Agreement (GMSLA) suite of documents, that ISLA sponsors, manages and supports on behalf of the securities lending industry.
The new arrangement in effect from today, will facilitate the support and development of future annexes and addendums identified as requisites for securities lending activity in Asia Pacific markets with input from specialists from the region.
All latest Addendums & Country Annexes to the GMSLA are now available to ISLA and PASLA members on our website.
This is a further step along the digitisation journey of industry documentation, enabling member firms of both associations to access market-standard templates and promote the adoption of standard provisions across the securities lending market.
10 January 2022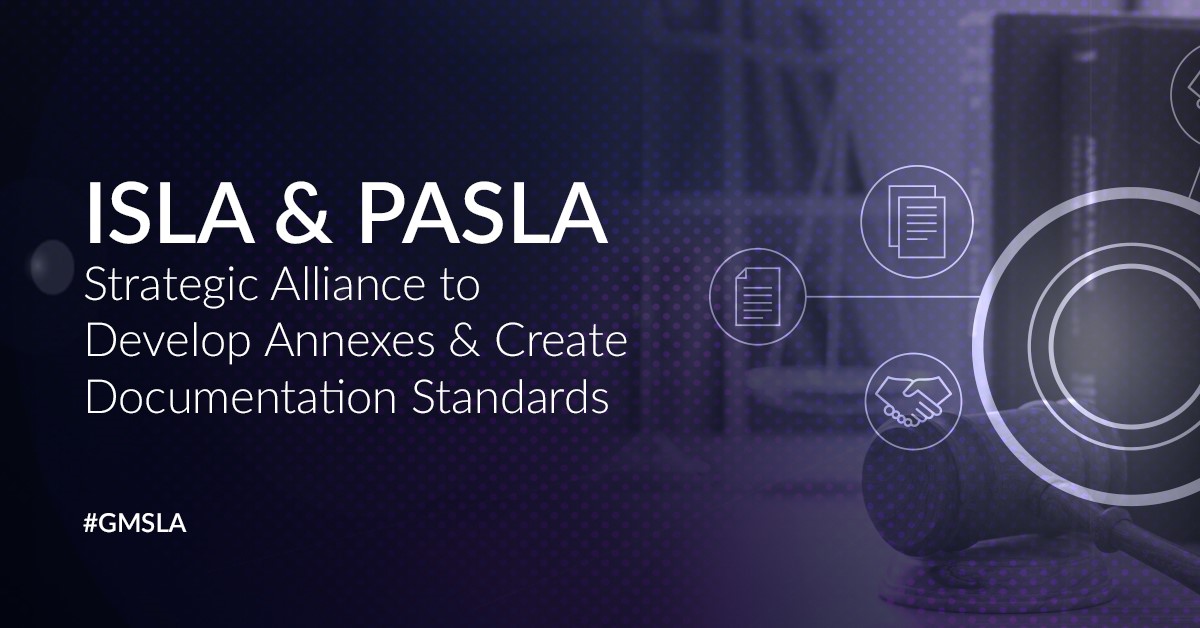 E-mail
Subscribe to our news