ISLA and PASLA are pleased to announce that they will enter into a new legal services arrangement in relation to the development of the Global Master Securities Lending Agreement (GMSLA) suite of documents, that ISLA sponsors, manages and supports on behalf of the securities lending industry. The agreement becomes effective in January 2022.
The new arrangement has been agreed by the Boards of the two Associations, and will facilitate the support and development of future annexes and addendums identified as requisites for securities lending activity in Asia Pacific markets with input from specialists from the region.
ISLA will adopt all annexes to the GMSLA that have already been produced by PASLA; these documents will be made available to ISLA members via the ISLA website. In turn, PASLA members will have access to the 'Legal Services' area of the ISLA website, including premium content related to the GMSLA that is produced by ISLA, as well as access to future annexes and related documents that are jointly developed.
This is a further step along the digitisation journey of industry documentation, enabling member firms of both associations to access market-standard templates and promote the adoption of standard provisions across the securities lending market.
"This agreement is an important step forward in the harmonisation of documentation standards globally and delivers valuable new resources to PASLA members," said Paul Solway, Communications Officer, PASLA. "PASLA and ISLA are among the founder members of the Global Alliance of Securities Lending Associations (GASLA) and our collaboration on legal services reflects our broader commitment to working together for the benefit of all participants in the securities lending market."
"We are delighted to announce the new legal services arrangement with PASLA, which is an important step for ISLA as it recognises that the GMSLA documentation suite is used globally by a myriad of market participants. It also supports ISLA's efforts to standardise documents in our market and will benefit members of our respective associations." – Andrew Dyson, CEO, ISLA.
For more information on the GMSLA, visit our Legal Services area.
2 December 2021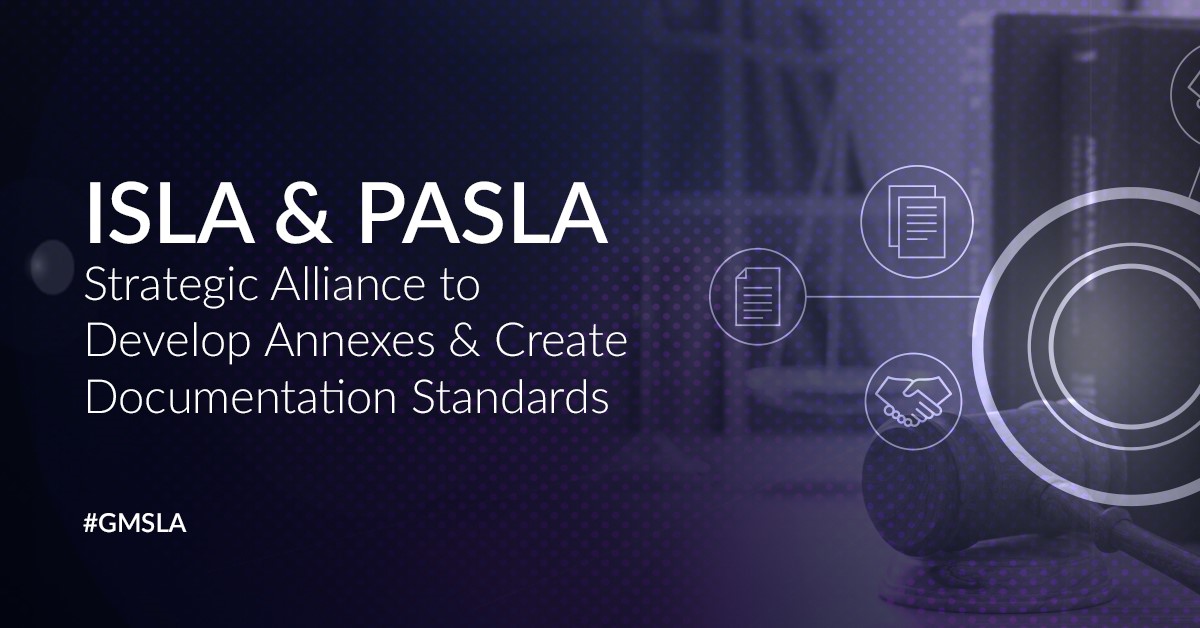 E-mail
Subscribe to our news