ISLA is proud to have recently been able to support the Christian Kitchen charity by donating thermal flasks to a charitable cause for use as the cold weather continues over the coming months.
With everyone working remotely in 2020, the ISLA team wondered how we could support local charities and came up with the idea of repurposing branded merchandise that would have otherwise been left unused in the office. We wanted to ensure that the 100 or so thermal mugs went to a worthwhile cause, so we decided to donate them to the Christian Kitchen in Walthamstow, London.
The Christian Kitchen is a charity that seeks to feed homeless and marginalized people in Waltham Forest. Every night their purpose built catering van makes its way to the top of Walthamstow Market to serve a hot three course meal to those who need it the most. Each night they feed around 50 – 70 people. The Christian Kitchen started 25 years ago by a lady who saw a man asleep in an empty garage. Worried for this health she made dinner for him and left it outside the garage. The next day the food was gone.
Today a large team of volunteers from over 15 churches of all denominations, as well as members from the general public not associated with a place of worship, head out each and every night to feed those less fortunate than themselves. All their funding and donations come from local churches, small businesses, borough schools and individuals.
Unfortunately, COVID-19 has altered the way food can be distributed, encouraging it to be taken off site to avoid crowding and maintain social distancing.
We hope the donated thermal cups enabled a few to take away a hot drink as the cold weather sets in for winter.
A message from the charity:
"Thank you so much for supporting such a great cause, please keep up to date with all Christian Kitchens activities by liking our Facebook page".
7 January 2021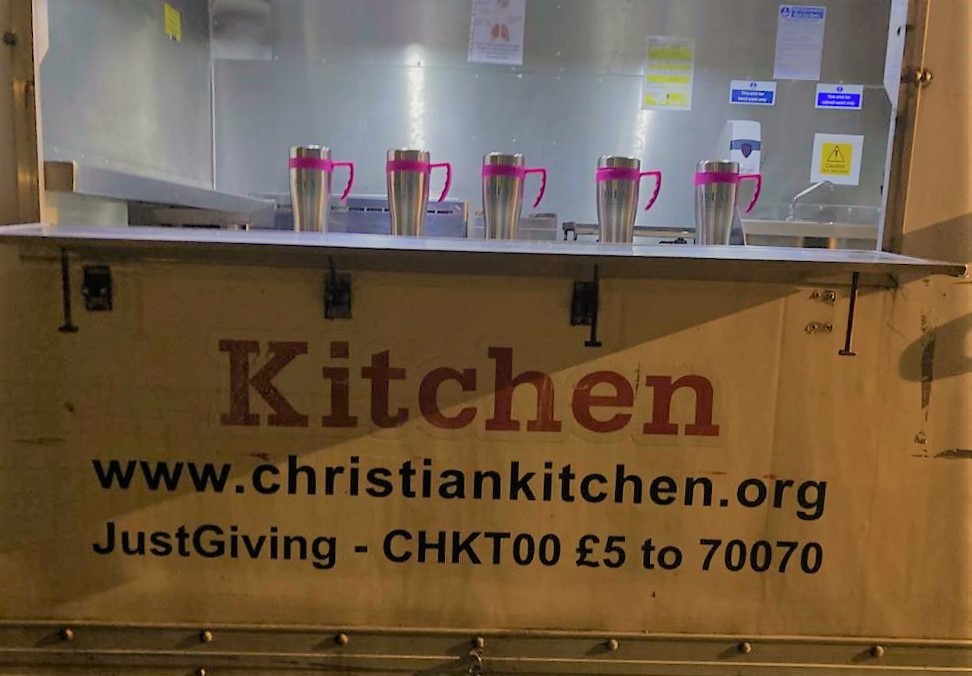 E-mail
Subscribe to our news