LONDON, Tuesday 17 December – Following sixteen months of intensive and rigorous preparations, the International Securities Lending Association (ISLA) is delighted to announce the formation of the ISLA Council for Sustainable Finance (ICSF).
ICSF, which will celebrate its official launch in Q1 2020 and will have a long term mandate, will be chaired by Dr Radek Stech, Council Chair and founder of the Sustainable Finance – the Law – Stakeholders (SFLS) Network at Exeter Law School and funded by the UK Economic and Social Research Council (ESRC).  Both the Council and the Chair will serve an initial term of five years.
ICSF aims to introduce wide-ranging solutions for sustainable securities lending through the introduction of its Principles for Sustainable Securities Lending (PSSL). PSSL is a new voluntary sustainable finance mechanism for securities lending. Numerous beneficial owners, representing pension fund and global asset managers, have initiated these Principles and are committed to their successful implementation. Their objective is to promote and embed Environmental, Social and Governance (ESG), Sustainable Development Goals (SDG), and long-term thinking into securities lending activities.
Dr Stech brings a considerable body of research experience to the project. Through his successful SFLS Network, he has engaged with multiple parties from different areas of the finance sector, affording him a holistic understanding of the topic.
The Principles themselves, developed by a high-level working group with active contributions from several beneficial owners, are currently undergoing formal approval.
Securities lending is a distinct finance dynamic that constitutes one of the key mechanisms for market efficiency with the significant potential to influence ESG credentials of asset owners' investments. It enables a collateralised transfer of securities from the lender (beneficial owner) to another party through either an agent lender or other intermediary (i.e. service provider).
Dr Stech (Chair, ICSF) and Andrew Dyson (CEO, ISLA) are keen to emphasise that the objective of ICSF is to evolve in tandem with the industry. Both the Principles and the structure of the Council are highly adaptable and have been designed to encourage open communication between all stakeholders.
Dr Stech commented, "A recurring theme, from the dozens of interviews and working groups I have held, is that industry is crying out for a strong and practicable set of principles. Principles that allow for growth but recognise that sustainability is of equal importance."
Andrew added, "I believe ESG will be an increasingly constant thread that will link much of what we do. Therefore, I see this initiative as an important building block in our broader work across the industry to align the needs of the ESG investment ethos with our markets.
For all enquiries please contact press@islaemea.org  or +44 (0)203 786 2374.
-END-
About ISLA
The International Securities Lending Association (ISLA) is a leading industry association, representing the common interests of securities lending and financing market participants across the globe. Its geographically diverse membership of over 160 members includes institutional investors, asset managers, custodial banks, prime brokers and service providers.
16 December 2019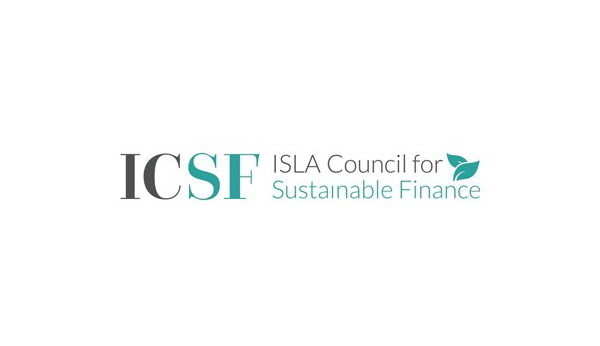 E-mail
Subscribe to our news