As part of the RegCast podcast series, in Episode 5 'ISLA CDM – Safe, Cheap, Digital Innovation', ISLA's Andrew Dyson (CEO), Adrian Dale (Head  of Regulation & Market Practice) and David Shone (Director – Market Infrastructure & Technology) join PJ Di Giammarino CEO of JWG , to talk about the implementation of a Clause Library and Common Domain Model within securities lending.
By reducing legacy process and technology friction, these new tools reduce cost and enable business innovation at speeds unfathomable today. They also have huge supervisory benefits as SFTR and CSDR data quality will soon be assessable via Common Domain Model (CDM) standards, developed collaboratively by the sector.
Click here to access.
30 March 2021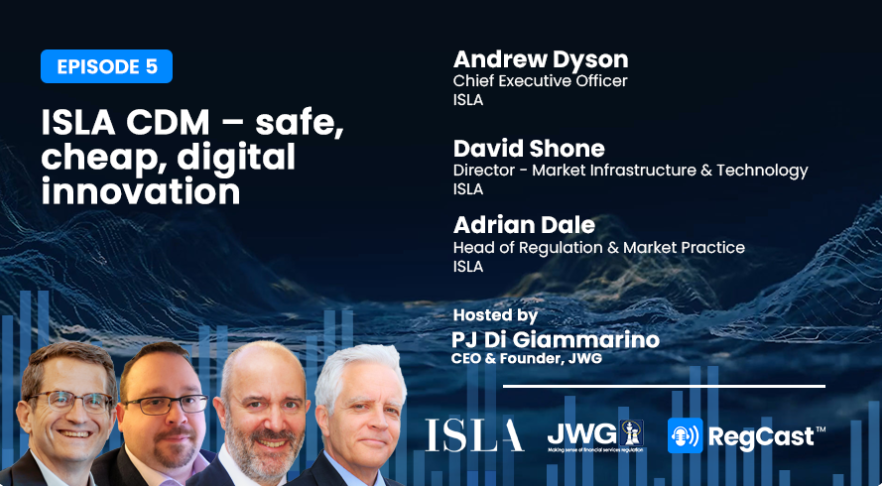 E-mail
Subscribe to our news