ISLA is delighted to announce the publication of a new position paper on the EU Directive on Administrative Cooperation (DAC6).
Produced in collaboration with Deloitte LLP, this paper is for participants in the securities lending industry who are making transactions where either one or more parties act out of the UK, an EU country, or where securities are being loaned and are issued by an EU corporate, or other entity. Through DAC6, the EU is introducing an additional level of transparency in order to detect aggressive and contrived cross-border tax arrangements.
There is a general consensus amongst members that ordinary securities lending transactions are not structured with a main benefit of obtaining a tax advantage. ISLA has therefore produced this position paper in an attempt to implement a consistent approach across the industry.
To access our detailed overview of DAC6, or to download the paper, please click here.
If you have any questions, please contact regtech@islaemea.org
28 May 2020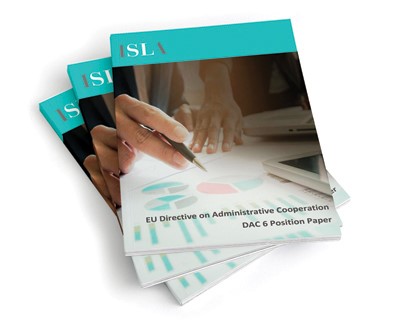 E-mail
Subscribe to our news