ISLA is delighted to announce the release of ISLA Digest!
In collaboration with a range of member firms, this quarterly commentary is the first of a new series entitled 'ISLA Digest'. Representing agent lenders and borrowers, we look at some of the recent trends and driving forces behind securities lending market activity.
In this first edition, we discuss some of the key binding constraints, including risk-weighted assets that are driving market behaviour as well as how rising interest rates and increased market volatility are creating revenue opportunities.
We also consider the ways in which market participants are reacting to the impacts of CSDR, together with the changing dynamics associated with the increasing focus on ESG especially around voting and collateral.
ISLA would like to thank the contributing firms for their support.
To read the latest ISLA Digest click here.
24 October 2022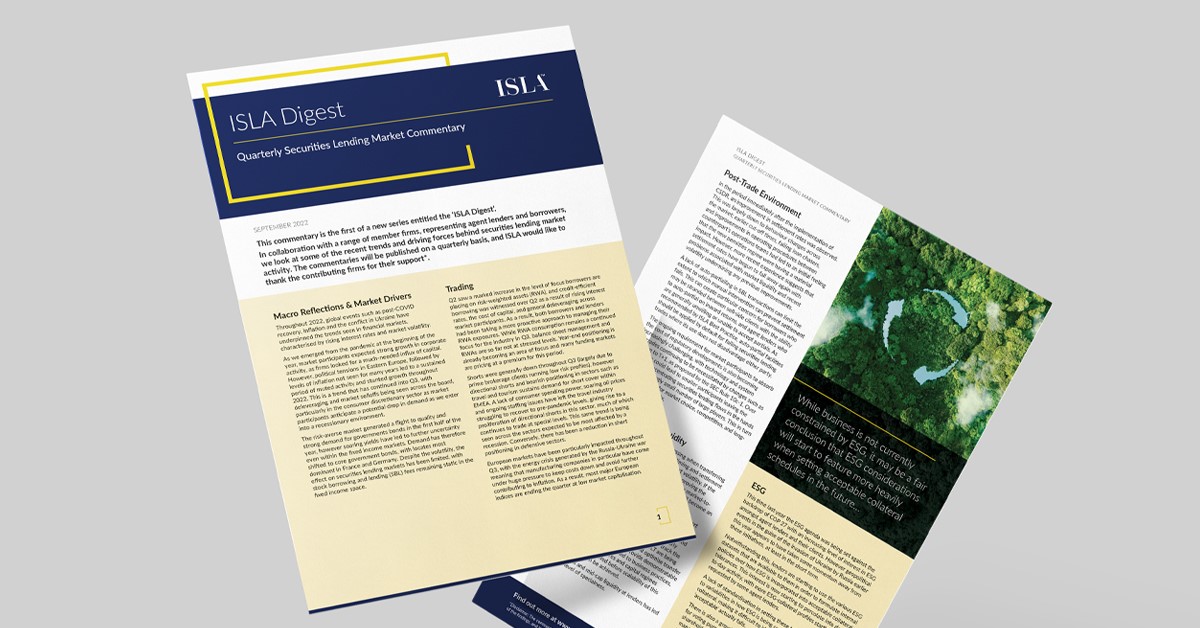 E-mail
Subscribe to our news