ISLA is pleased to announce the publication of a series of documents to support its members in the implementation of the Shareholders Rights Directive (SRD II).
The ISLA SRD II working group, chaired by Rickie Smith, J.P Morgan, have over the last few months been reviewing SRD II and the implications for the securities lending industry.  At the behest of the group, ISLA appointed Clifford Chance to consider how the revised SRD II Directive would apply in several securities lending scenarios.
Following a review of the feedback by the working group, Clifford Chance were instructed to produce a number of pro forma letters. These have been developed for use by tri-party collateral managers and agent lenders for onward transmission to clients.
The letter for agent lenders sets out how they will comply with any obligations falling onto them as an intermediary under SRD II, whilst the two separate pro forma letters which been produced for use by tri-party collateral managers, consider their obligations as an intermediary under SRD II in relation to Title Transfer and Security Interest collateral arrangements.
In addition to the proforma, the results of the initial feedback requested by the working group have been developed into a Q&A document.
The pro forma templates and Q&As are available to all ISLA members, and can be accessed by clicking here.
For more details of the GMSLA Title Transfer as well as Security Interest over Collateral frameworks, please visit our Legal Services area.
To access our detailed overview of SRD II, as well as other related documents and links (including working group minutes), please click here.
20 August 2020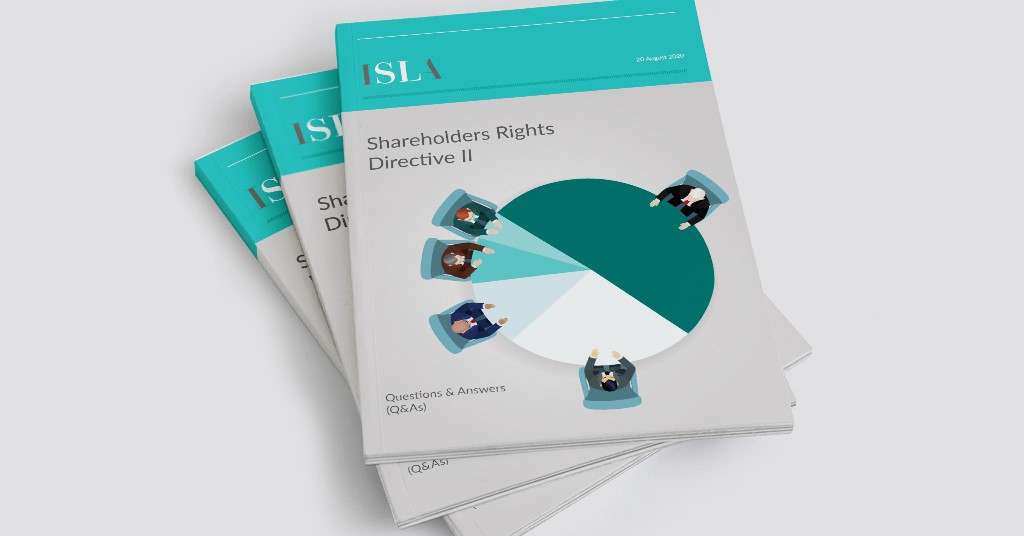 E-mail
Subscribe to our news