In many ways, 2020 was a year in which the world was put on hold. One area of our lives that changed at a dramatically faster pace than ever before however, was the digitisation of society; securities lending was no outlier in that phenomenon.
In 2020, ISLA laid the bedrock for a digital future of our industry, with foundational pilots in digital standardisation of the GMSLA and the loan life cycle representation. In addition, steps were taken to introduce collective discussion of digital trends in our industry with the ISLA Digital Steering Group launching in May 2020. Finally, trade associations took a big step forward in collaborating on the publication of a joint letter to the European regulators, building upon ISDA's work on a Common Domain Model (CDM) which started a journey to cross-product standardisation.
As a follow up to an 'Agenda for Change' white paper released in September 2019, ISLA is delighted to publish 'The Future of the Securities Lending Market | Advancing the Digital Debate'. Produced once again in collaboration with Linklaters, this paper outlines in detail the tremendous progress our industry, led and facilitated by ISLA, has made during this time. Contributions from our members, tech, and legal partners as well as the Bank of England provide a rounded view of how digitisation has and will continue to impact our industry.
To access the paper, please click here.
15 March 2021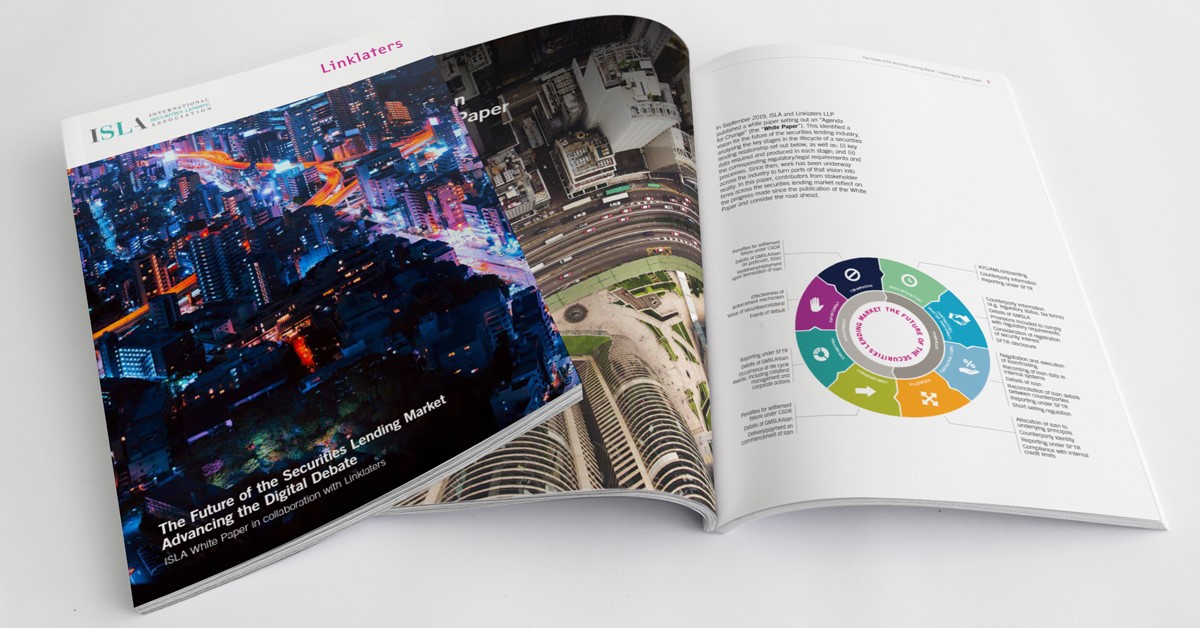 E-mail
Subscribe to our news