We are delighted to announce the release of the 13th edition of the ISLA Securities Lending Market Report.
Set against the backdrop of the ongoing COVID-19 pandemic, this special report highlights how our markets reacted, recovered and renewed themselves during the extraordinary events that dominated the first half of 2020.
It continues to provide a platform for us all to better understand how these and other forces are shaping the industry today, and the implications for market participants and other interested stakeholders alike. Once again, it considers the scope and depth of the securities lending markets globally, including the key role that they play in the context of broader capital markets liquidity, as well as the mobilisation of High Quality Liquid Assets (HQLA).
In addition, our insightful guest contributions produced by State Street, Credit Benchmark and ISDA, explore familiar themes such as ESG investing, Basel IV rules and the digital future that continue to dominate regulatory and business priorities across all financial markets.
Download the latest edition here.
24 August 2020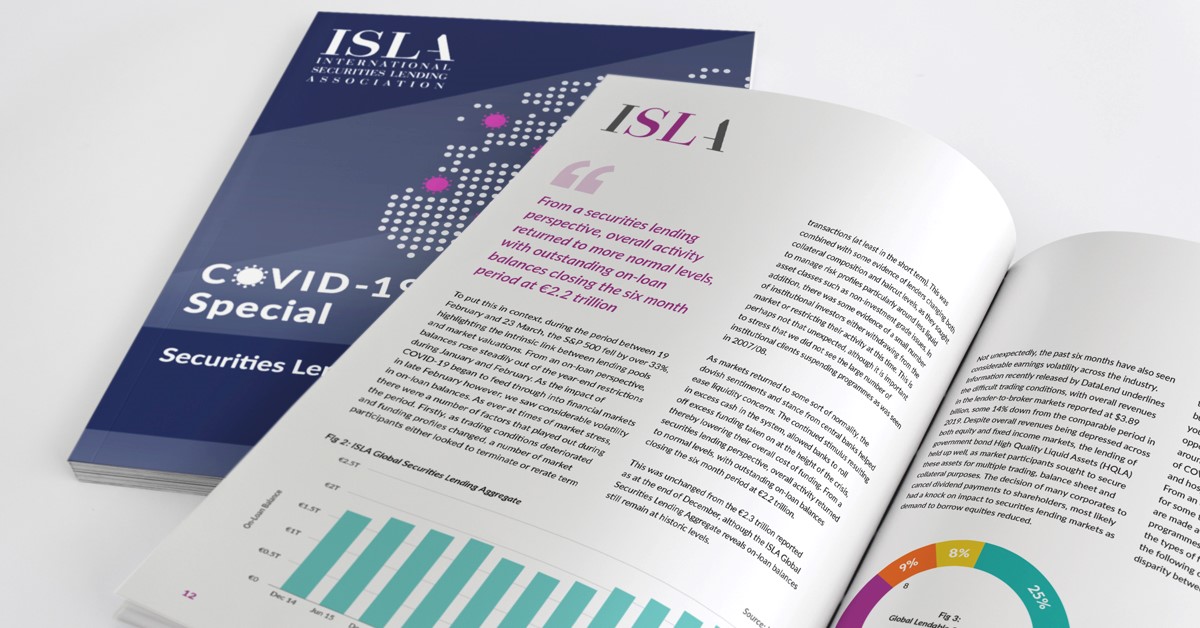 E-mail
Subscribe to our news