Due to the current uncertainty as to the future development of the Coronavirus pandemic (Covid-19), it is with deep regret that we announce the postponement of ISLA's 29th Annual Securities Finance and Collateral Management Conference in Vienna, which was due to take place between 23 – 25 June 2020. Our main priority is to support the best interests and safety of our members, delegates and sponsors, and given the global scale of the crisis, we feel it would be inappropriate to continue as planned.
Our intention is to postpone the conference until June 2021, when we expect to hold it once again at the same venue and location. Given the extraordinary circumstances, we hope you understand and support our decision.
We will be in touch with all sponsors, exhibitors and delegates that have worked with us on this year's event, and thank everyone for their continued support and understanding.
Andrew Dyson, CEO
Sejal Amin, Head of Events, Marketing & Communications
16 March 2020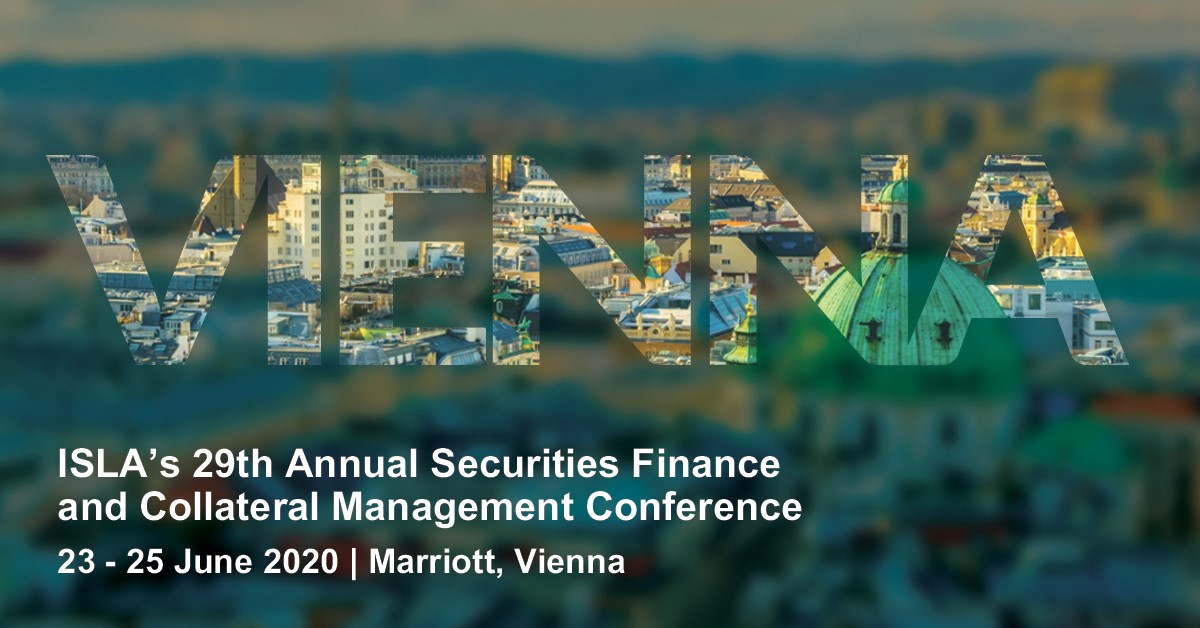 E-mail
Subscribe to our news