In order to coincide with the UK's departure of the European Union and in recognition of the fact that ISLA will continue to support the securities lending industry across Europe, the UK, Middle East and Africa, we have changed our email domain name from isla.co.uk to islaemea.org effective 14 January 2021. This change will not impact the way in which you will continue to receive correspondence from us.
isla.co.uk will remain operational in order to capture any communication received into our old address which will then be forwarded to islaemea.org.
The new domain name will also be extended to our website, which can now be accessed using www.islaemea.org
We hope these changes will more appropriately reflect our wide range of membership firms across the region and assure you of our continued support across jurisdictions.
15 January 2021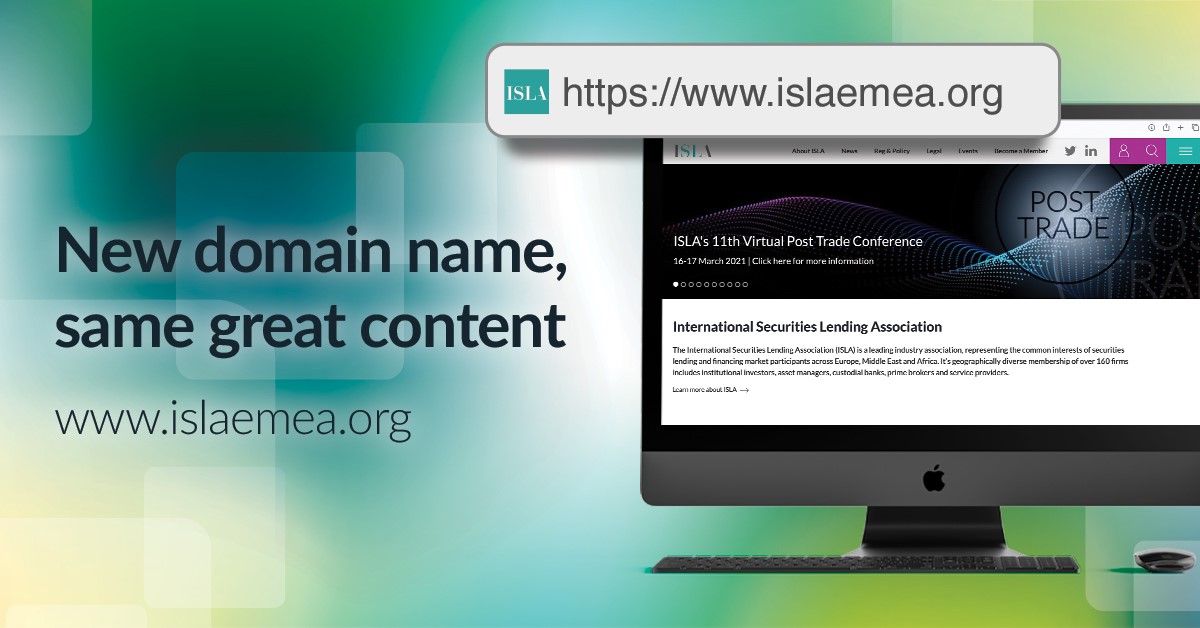 E-mail
Subscribe to our news