Set against a backdrop of constant product and regulatory evolution, ISLA's 11th Virtual Post Trade Conference is an event which has become a point of continuity over the years.
Speakers for this year's conference have now been published on the event homepage. The virtual event is due to take place over two consecutive afternoons on 16 & 17 March 2021. The ambitious agenda will look to reflect on how both foreseen and unforeseen business, trading, product and regulatory drivers, are shaping the current and future post trade world.
Click here to view the latest agenda and speakers.
We are also delighted to confirm Pirum as a Platinum sponsor for ISLA's 11th Virtual Post Trade Conference.
Pirum offers a secure, centralised automation and connectivity hub for global securities finance (Stock Loan and Repo), cleared and uncleared derivatives and other bilateral transactions. We enable the complete automation of the post-trade and collateral lifecycle. Our position within the post-trade collateral landscape enables clients to seamlessly access counterparts, tri-party agents, trading venues, market data companies and CCPs, as well as regulatory reporting facilities.
They combine an in-depth understanding of both the collateral management industry and state-of-the-art technology to provide highly innovative, modular, and flexible solutions. Supporting established and emerging financial institutions, Pirum's pioneering approach consistently reduces operational risk while increasing processing efficiency and profitability.
Pirum's innovation and customer focus have resulted in widespread industry recognition and multiple awards. Pirum has been named Global Post-Trade Service Provider of the Year five years in a row at the International Securities Finance Awards and won the RegTech Insight Awards 2020 (Best solution for SFTR with IHS Markit).
Registration will open the first week of February. 
29 January 2021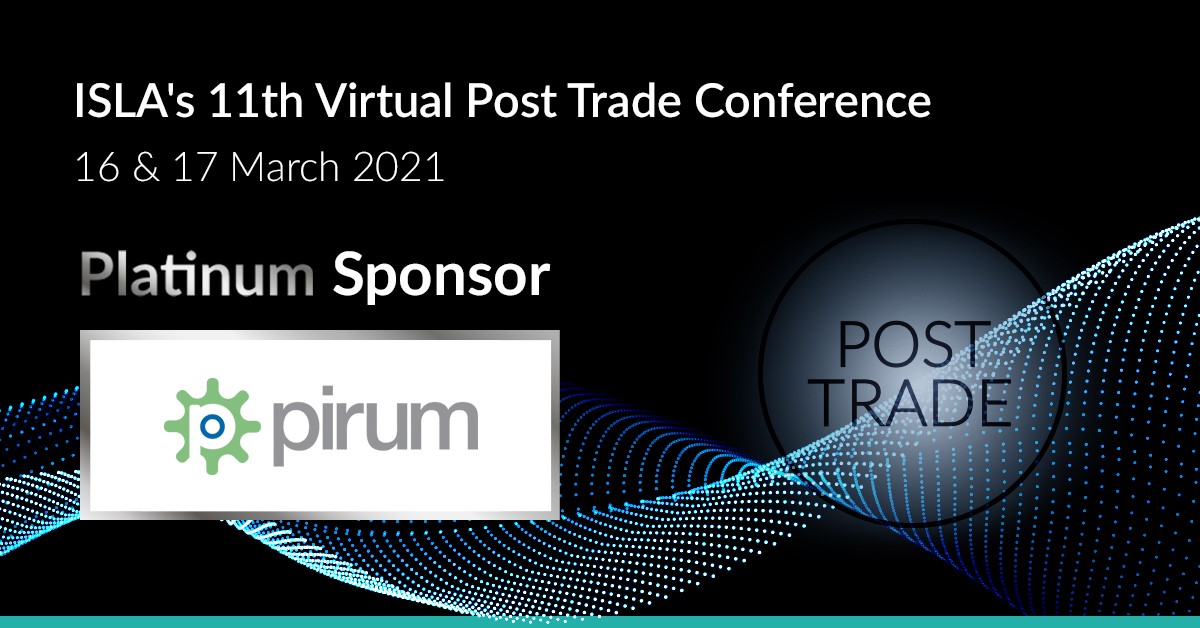 E-mail
Subscribe to our news