Banks will be forced to change their capital allocation strategies to comply with new calculation methods under Basel III Endgame. Understanding how these changes will impact securities finance and broader capital market transactions is crucial for beneficial owners and the future risk/return of their programs.
As part of eSecLending Insights podcast series, the latest episode entitled 'Battle Ready for Basel III Endgame – Part One' has Brooke Gillman (eSecLending) speaking with ISLA's CEO, Andrew Dyson, alongside Mark Faulkner, Co-Founder of Credit Benchmark, to better understand how the buyside can prepare for the pending market transformation.
Find this and other podcasts featuring the Association on our Video & Podcasts page.
25 September 2023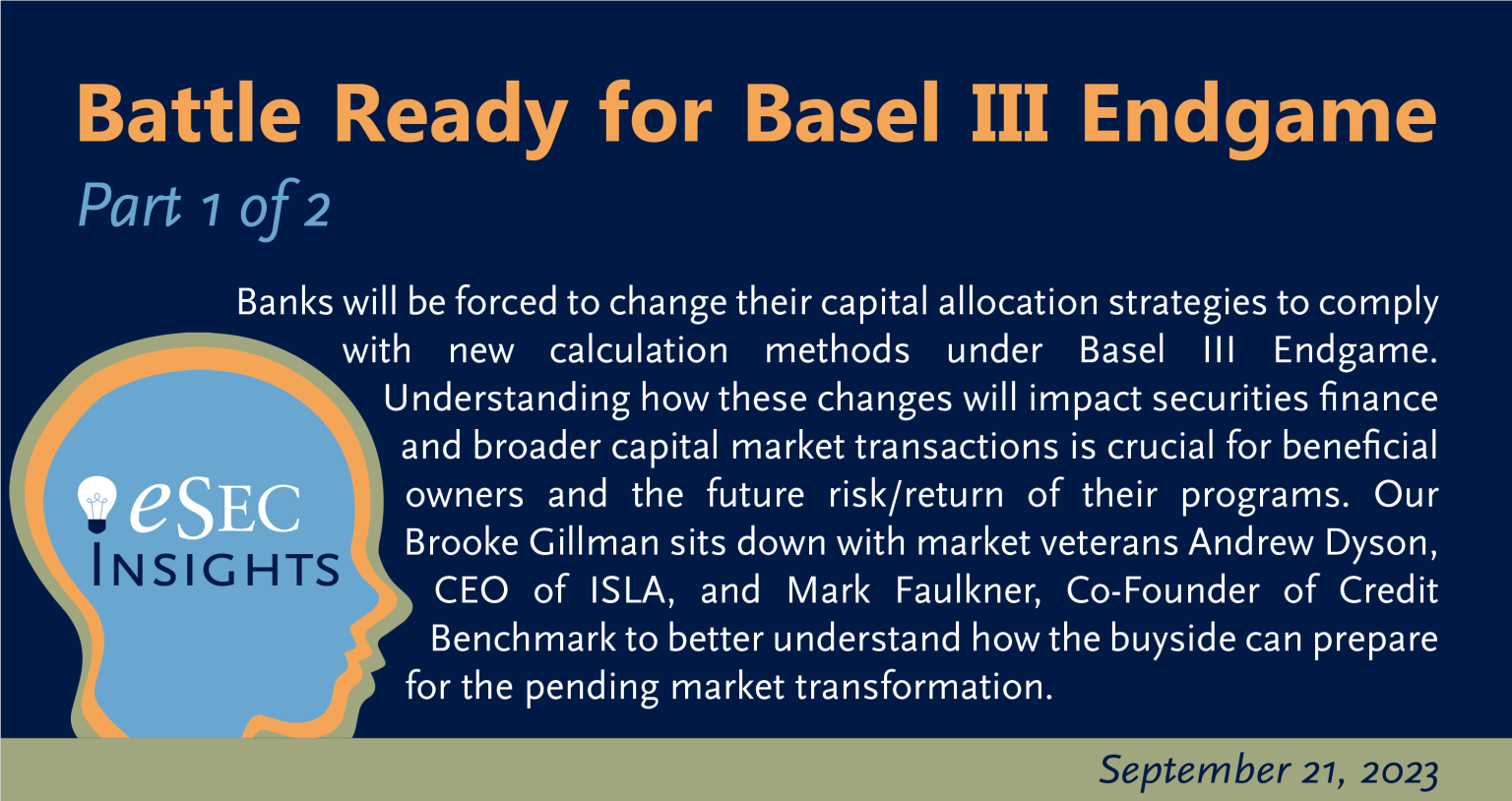 E-mail
Subscribe to our news