ICSF | PSSL | New Partners
Welcome to the inaugural ICSF blog!
The past few months have certainly presented their fair share of challenges, excitement as well as anticipation, therefore I was delighted to see the official launch of the ISLA Council for Sustainable Finance (ICSF) last week.
Our preparations culminated in an important strategy meeting on Tuesday afternoon, where the Council Executive (CE) alongside all partners, came together with focus and determination to continue our work in promoting and embedding a solid ESG roadmap within the securities lending industry.  I wanted to share with you below some of our key discussion points and immediate actions.
Now that the Principles for Sustainable Securities Lending (PSSL) have been launched, the Council is fully committed to developing these principles further, and looking to embed them in current best practices.  The principles have been designed to give clear guidance on the importance of good corporate governance within all securities lending programmes, as well as a commitment towards further development of ESG through future innovation. The Council is therefore eager to engage with new members to assist in the application of these principles in day-to-day activity, and develop them further to enhance the sustainability of the industry. The EC meeting agreed to look at broadening the criteria for membership, so as to ensure that the ICSF remains representative of the whole market, whilst being led by beneficial owners. To realise this ambition, I will be running a workshop with the CE mid-March, before I convene the next formal Council meeting in early spring.
Since the launch, and as more market participants and stakeholders have become aware of the initiative, we have already seen more diverse organisations show an interest in assisting the Council with its work, and supporting our endeavours. To this point, the CE welcomed two new Partners this week, BNP Paribas Securities Services (in their role as Triparty Collateral Agent), and Eurex (part of the Deutsche Börse Group). We look forward to working with them to maximise our chances of achieving our global vision and mission.
If you would like to share your views and opinions on ICSF, PSSL or the broader topic, I would like to encourage you to complete the quick survey.
As our work evolves, I look forward to reporting back to you in the coming weeks with an update on the implementation of the PSSL initiative throughout the securities lending market. Looking ahead, our plan is to consolidate membership, and then look to welcoming friends from the broader sector to the team whilst engaging with the market to ensure that PSSL becomes the market standard for sustainable securities lending.
Radek Stech
Chair of the ISLA Council for Sustainable Finance
6 March 2020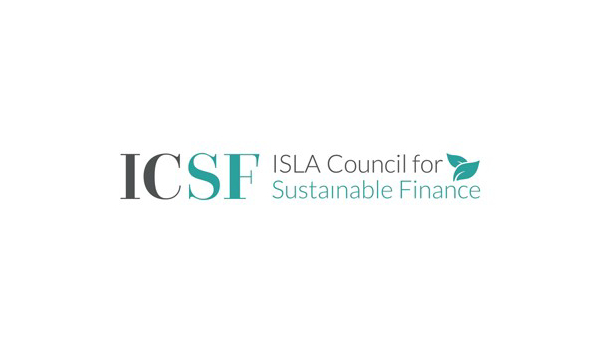 E-mail
Subscribe to our news