LONDON, Wednesday 4 December 2019 – The SME News Finance Awards aim to recognise the consistent work put in by financial specialists all over the UK, whose work often goes unheralded in helping businesses stay alive in a corporate climate which is becoming increasingly challenging.
ISLA is delighted to announce that it has been awarded two accolades!
Thank you to those who nominated us, the research team at SME News, and our members and industry stakeholders for their continued support!
-END-
About ISLA
The International Securities Lending Association (ISLA) is a leading industry association, representing the common interests of securities lending and financing market participants across the globe. Its geographically diverse membership of over 160 members includes institutional investors, asset managers, custodial banks, prime brokers and service providers.
For Press Enquiries please contact Sejal Amin:
press@islaemea.org | +44 (0)203 786 2374
4 December 2019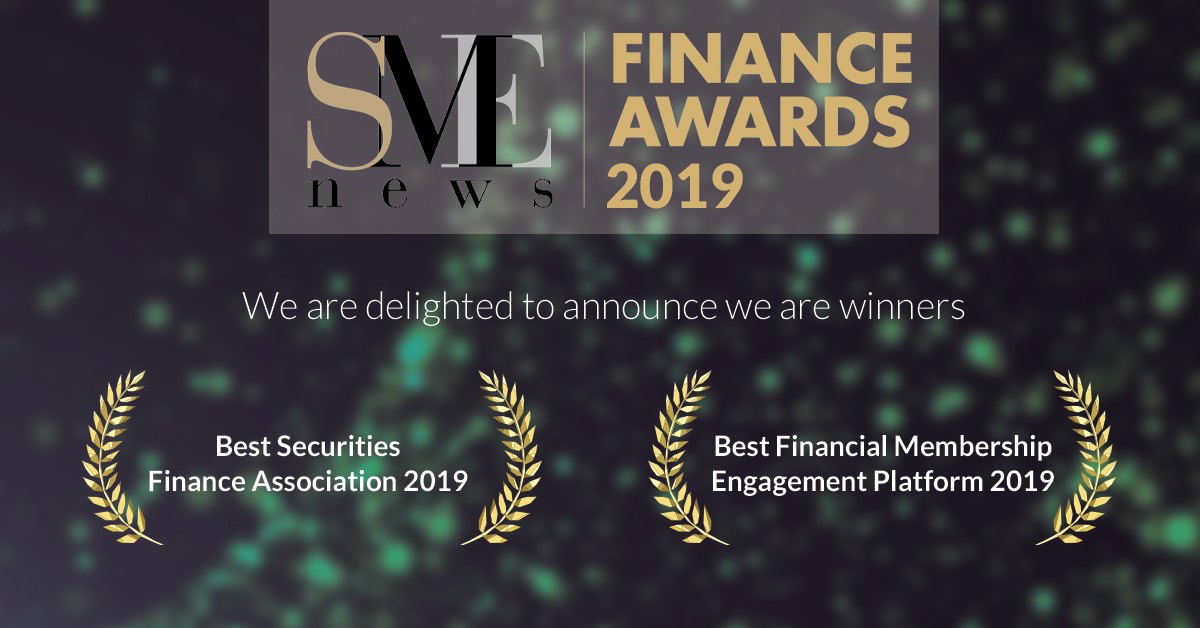 E-mail
View Press Release
Subscribe to our news