In the lead up to COP26, and to support the upcoming ISLA-led panel session 'Financial Markets of the Future: Framing Securities Lending for the Sustainability Era', taking place in Paris at the World Pensions Council (WPC)'s G20 Pensions Dialogue & ESG Summit on 28 October 2021, ISLA is pleased to announce the publication of 'Framing securities lending for the sustainability era' in French.
The white paper produced jointly by ISLA and Allen & Overy looks at the role of lending in the transition to a sustainable economy and how ISLA is supporting that process.
To access and download the paper in either English or French, please click here.
For further event information, or to register click here.
26 October 2021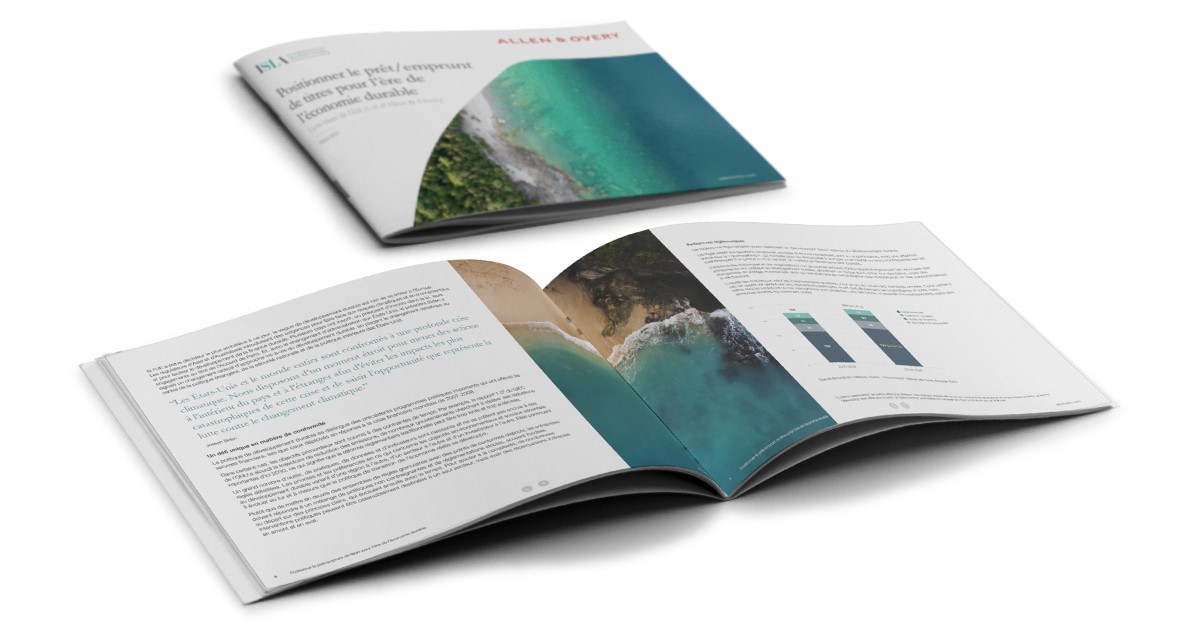 E-mail
Subscribe to our news