Towards the end of 2020, ISLA launched its Legal Member Survey 2020/21. Results from each member firm that participated in the survey were analysed and anonymised, and the published findings are now available to ISLA members.
The Legal Member Survey 2020/21 covered the following four sections:-
1. Enhancements & Supplements to the GMSLA (including governing law model text, LIBOR- related updates and SFT-specific protocols)
2. Non-Standard Transaction Types (including evergreen and reverse securities lending transactions)
3. Opinions: Jurisdictions & Counterparty Coverage (including capital rules and bankruptcy remoteness)
4. Digital Strategy (including the Common Domain Model and Clause Library & Taxonomy projects)
ISLA, working on behalf of its members, is committed to ensuring that the market has an effective legal and contractual framework to support securities lending and financing market participants. The feedback collected from the survey provides ISLA with clear guidance from members and will help to set the legal work agenda for this year and beyond.
To view the ISLA Member Survey 2020/21, click here.
If you have any questions please contact us support@islaemea.org
25 May 2021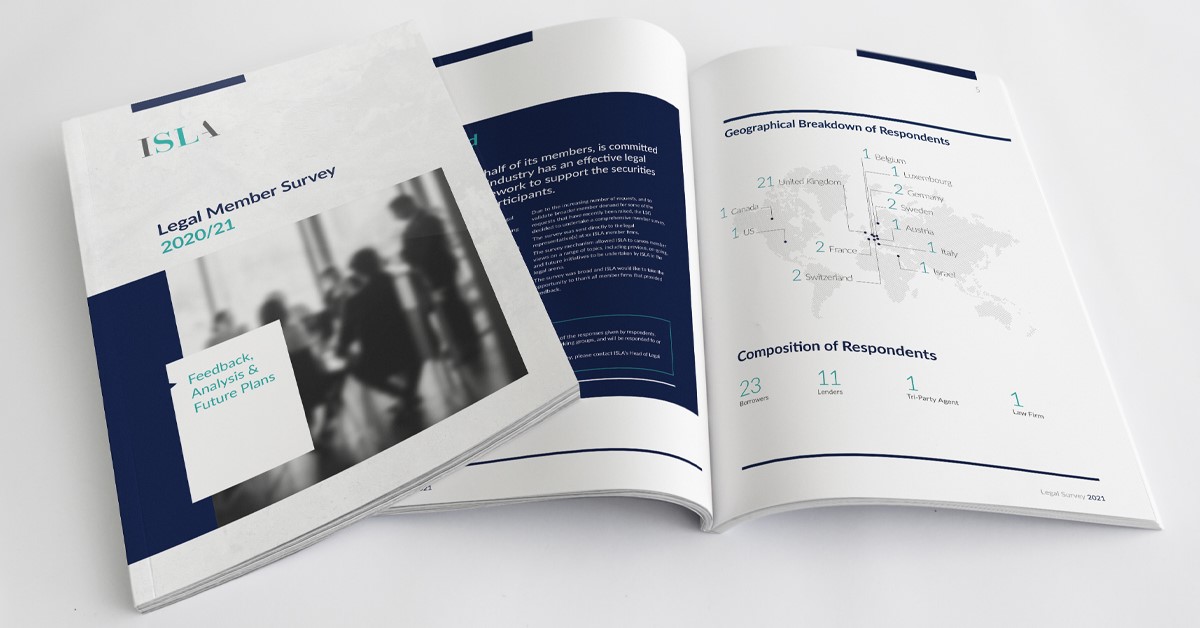 E-mail
Subscribe to our news